Rebecca Brand Productions TV Shows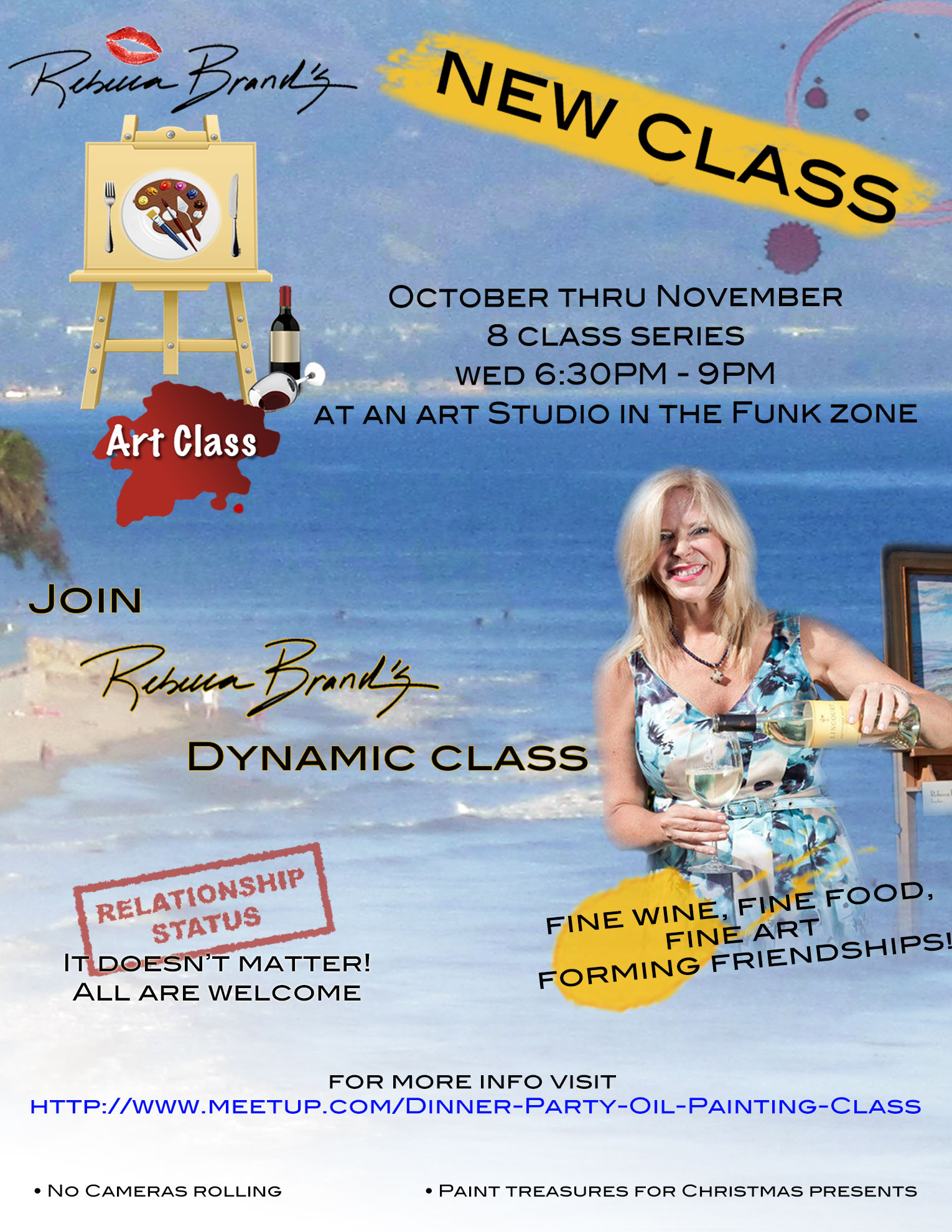 Dinner Party Art Class
In Rebecca Brand's Dinner Party Art Class, excellent cook, and fantastic artist, Rebecca Brand puts on her matchmaking hat!
Every episode of this reality dating show, Rebecca teaches a cast of eligible bachelors and bachelorettes how to paint, while eating her delicious meals, but the real fun starts when the sparks between her guests start to fly!
Tune in to see what delicious food Rebecca's feeding her guests, who can actually paint, and most importantly:
Who falls for who!
Is it love at first sight? You'll just have to watch to find out!
A Recipe for Love
Once again Rebecca's got matchmaking in mind, but this time, the guests are doing the cooking!
That's right, Rebecca, the consummate cook, is stepping back, and having her, sometimes less than experienced guests, create the meals, and boy do they!
But on top of that, Rebecca has a plan in mind. She pairs off couples, who she thinks would be a great match, and lets them cook away.
Will this light their fires, or just boil over, and fizzle out?
You just have to watch the love and the food fly in this show that truley asks the ultimate question:
Is food really the road to the heart?
Anything For Love
This time, Rebecca's at it again, but she's waiting in the wings!
In Anything For Love, Rebecca tasks men and women with one mission:
Find a date, by any means possible!
But there's a catch, reel someone, anyone in, within 2 days, or your out.
Once the dates are set, we're back to Rebecca's fantastic dinner party, with these new pairs, to see if sparks really can fly.
Can you really find love in 2 days, Rebecca thinks so, and you'll just have to watch to find out!